The number of engaged users, you can find in the Affiliate -> Referrals.
Statistics calculation of means by days available in the main statistics of advertising impressions displayed to the Affiliate Statistics.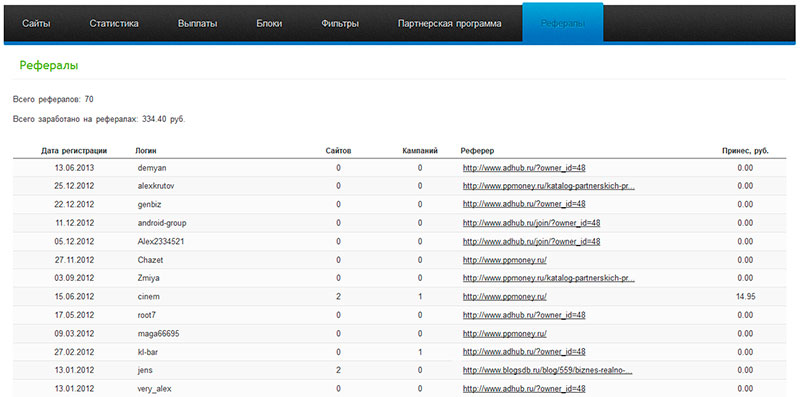 In the list of partners involved can see all the main information on the partner's activity, the date of registration and from where he came.
In the next section called "Affiliate program" available promotional materials in the form of banners, teasers and text links to attract new referrals.